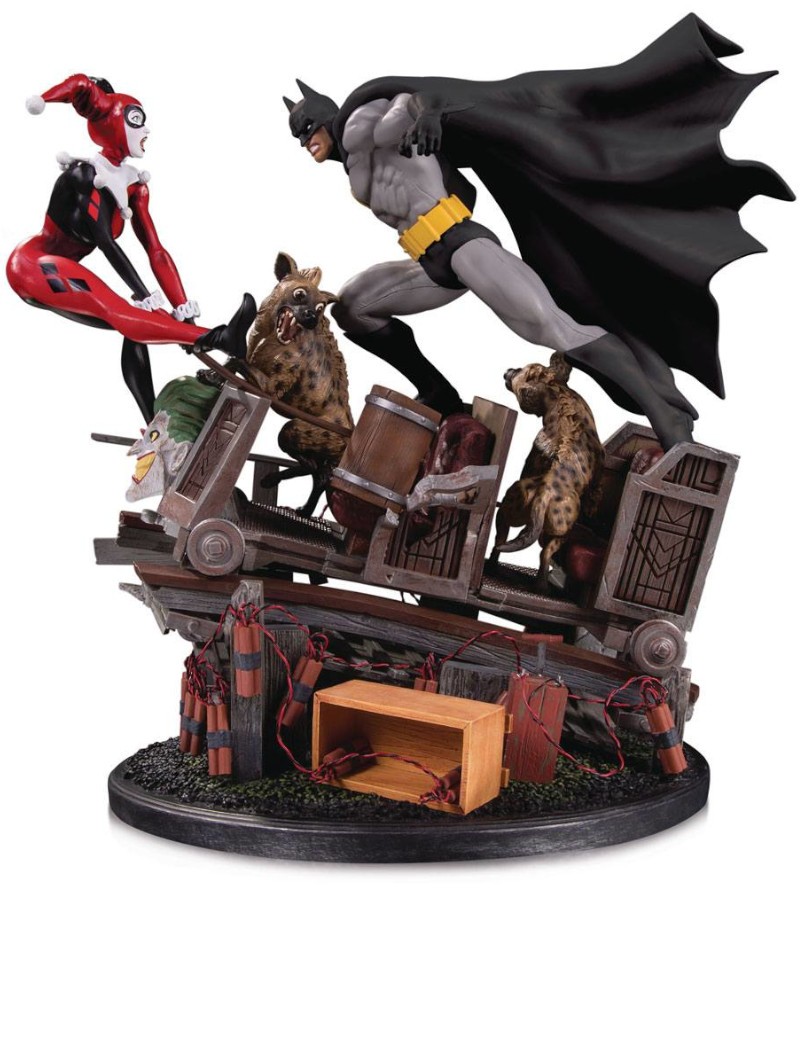  
DC COLLECTIBLES - BATMAN vs HARLEY QUINN BATTLE
This Batman versus Harley Quinn battle statue is reissued, retooled, repainted and better than ever! Don't miss your chance to own this epic statue, which shows Batman and Harley Quinn battling precariously atop a Joker-themed roller coaster lined with dynamite.

Limited to 5,000 pieces and individually numbered.

Sculpted by Alejandro Pereira.